Evonic Fires Lowest Price London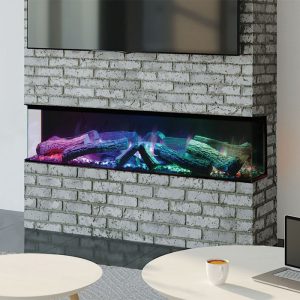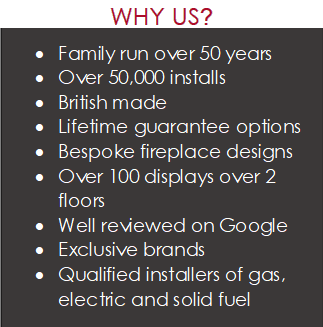 Looking for the best possible deal on your dream fire.  Edwards of Sale is a supplier of Evonic fires in London and is one of the oldest fires and fireplace showrooms in the UK.   We are family run and have an excellent reputation in the field for quality, service and aftercare.  We were one of the first companies to embrace the Evonic brand and have sold thousands of their products over the years.
What sets Evonic apart from the rest?
For years, electric fires have looked bereft of any authenticity.  Even the most untrained eye could see the poor lighting effects trying to replicate a real flame.  Some of the top brands like Dimplex and Gazco have tried to overcome this but with mixed results.  The flame was boring or repetitive, bland or uninspiring, or the overall style just tinny and plain.  With the emergence of Evonic they have dramatically changed this along with people's perceptions of what is real and what is not.  For the first time ever, our customers are asking if a product is gas or electric.  In over 50 years in business this has never happened and is testament to Evonics flame technology.  The perfect addition to the Evonic built in fires range are the hand finished logs.  Unlike other manufacturers who use cheap, plastic fuel beds, Evonics are weighty, detailed and hand finished.  As a result they are far more authentic and complement the flame perfectly.
London is home to a diverse and ever-changing property spectrum.  Fortunately, with Evonics extensive range there is something for all requirements and styles.  Modern, classic and traditional is catered for and the beauty is that no chimney or flue is required.  With electric fires you simply need a plug socket and you're ready to go.
We offer a completely free delivery service for any Evonic built-in fire in London and order all our products direct from the manufacturer.  This way you are sure to receive the lost version of the fire.  All our fires are delivered by our own drivers to assure it is well looked after through transit.
To find the Evonic fires lowest price London, why not get in touch on the number above.  Should you have a quote from a reputable Evonic dealer, we guarantee to beat that price on any built in fire.